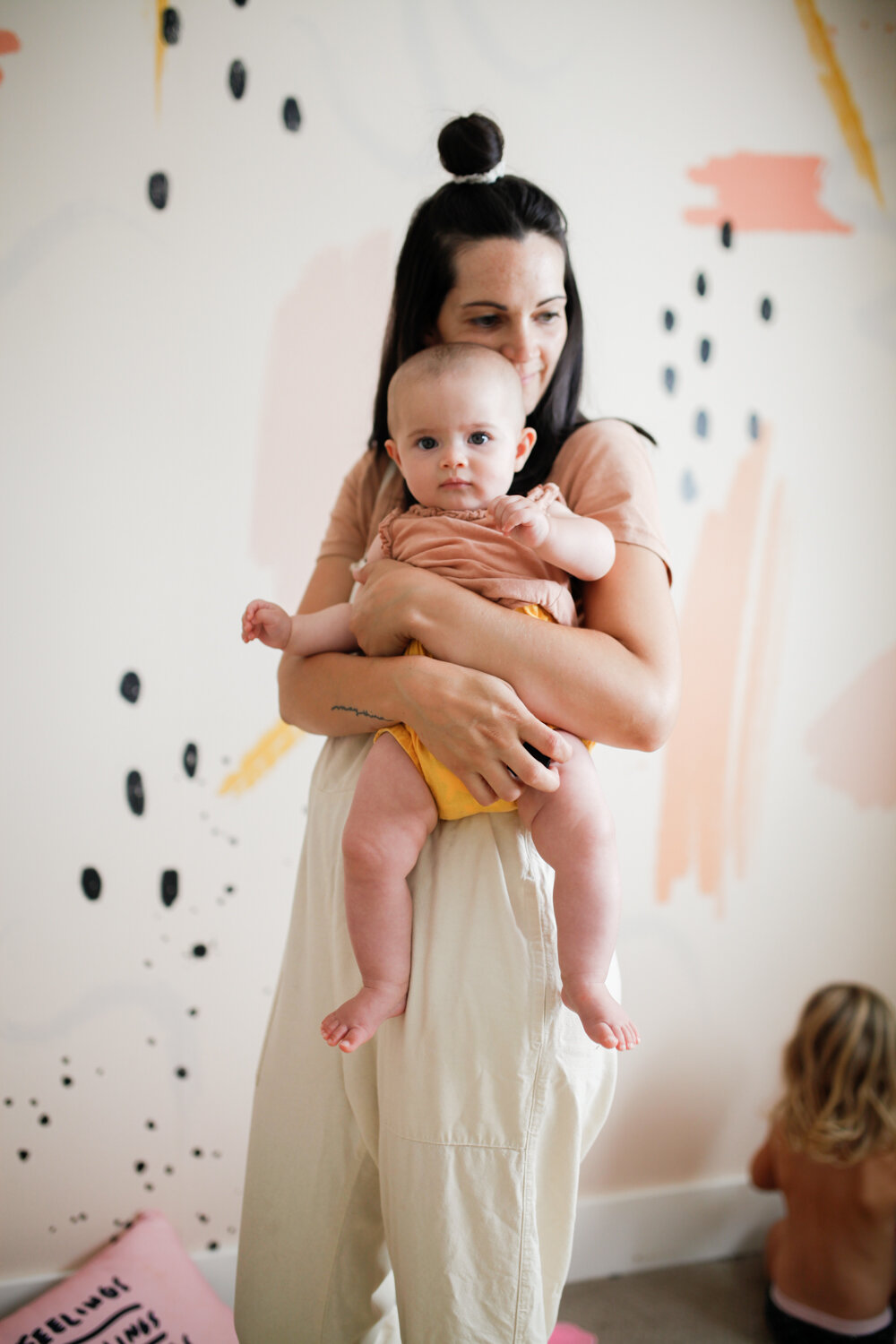 WOW hey guys', it has been a while. The last blog post I had drafted up was called "prepping for a natural home birth," definitely didn't get to that before Isabelle arrived SIX months ago, and here we are. What a wild year it has been. There have been many ups, many downs, and a lot of emotions all over the place, and I'm just talking about transitioning to life with 3 kids ;). I can't believe we're on the cusp of September. I can't believe we've posted once on our blog this year.
We've been keeping ourselves very busy over at Pink House, and it's been growing, and thriving. We are loving it. Working from home has made it so manageable for me with the girls, and Lindsay has her space in Chinatown where she makes products. We've launched about a dozen new products this year, switched up our packaging to more eco friendly options, and have updated some formulas. We've had a lot of ideas pass back and fourth with what to do and post about on T&T but life and other work is busy, but we love this creative outlet. We love sharing natural beauty brands that work, sustainable and local clothing companies, healthy and easy recipes.
Last week Dan and I went to Pender Island for a few days, first time leaving the big girls overnight and it was sooooo fun. We celebrated our 10 year wedding anniversary. We drove around a lot while Izzie snoozed in the car and just looked at houses, and properties, and dreamed about one day living there. We talked about it very seriously last fall, about maybe buying there one day when/if we can ever afford that, and then put it away in our long-term goals. Then with Covid and being home all the time, re-assessing our lives, work, etc we started talking about it again. We've been looking at rentals on the island and there's a possibility we might move there and rent a house. The idea of living on a small island seems dreamy, and scary, but there's only one way to find out if it works for you, and renting seems like the safest bet! The girls are excited about the idea and sad to be farther from family, but we're determined to make sure visits happen regularly both ways. Whenever I get nervous about the change I just tell myself "WHY NOT! Life's too short, lets just try it."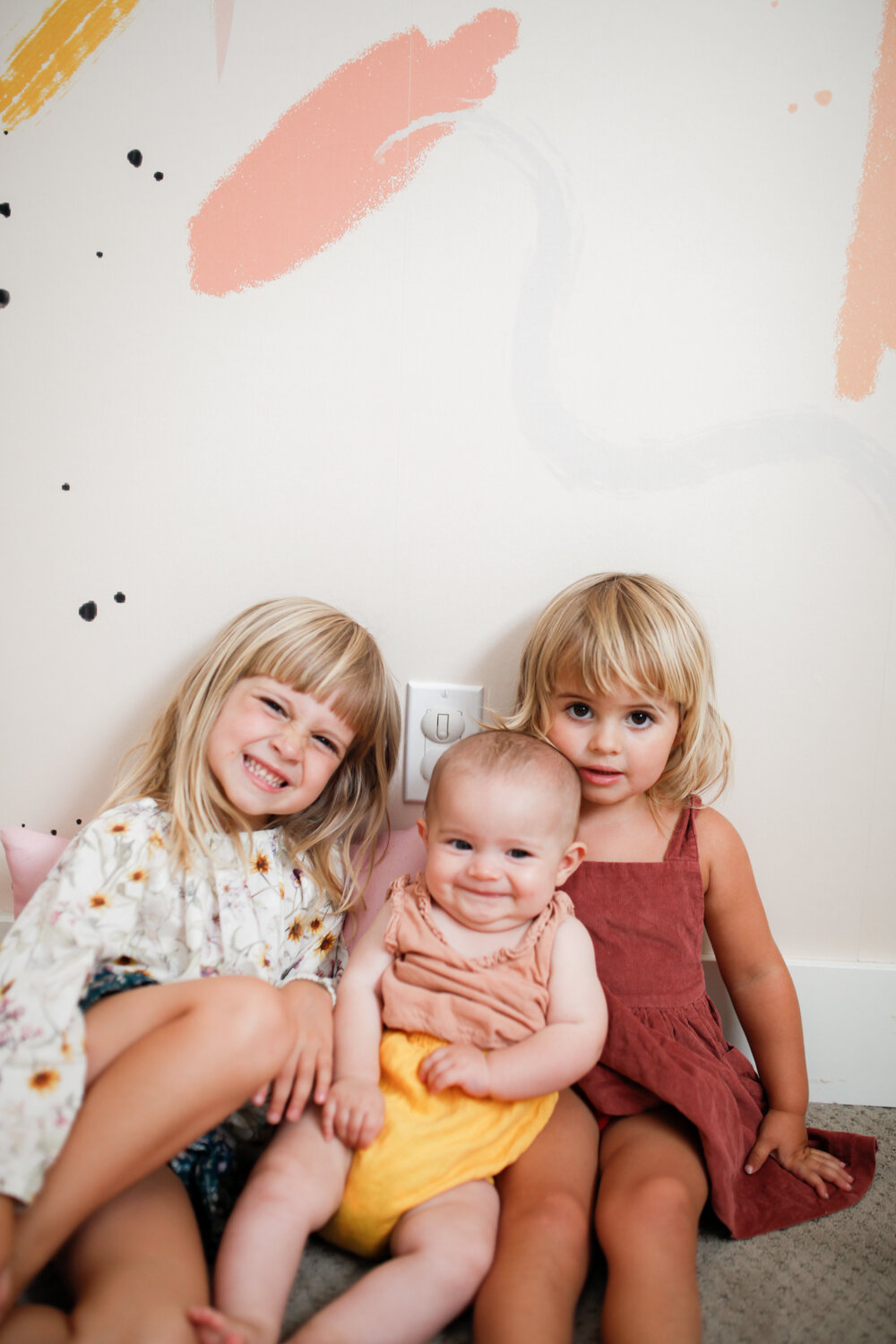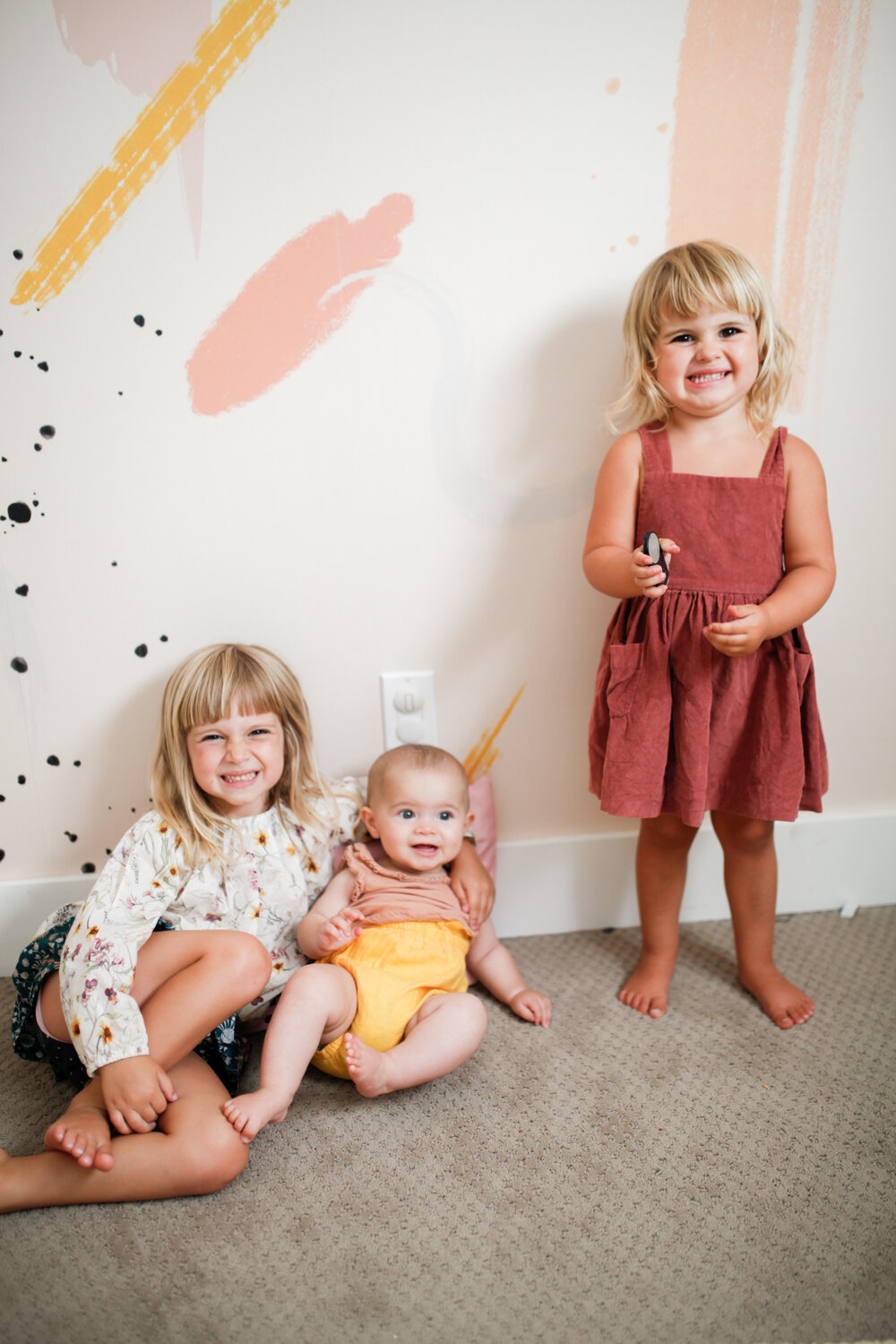 Also, this is Isabelle, we like to call her Izzie, she was born on February 18, 3 weeks before Covid lockdown hit here in Vancouver. She's a darling, she's 6 months old, and as you can see in the photos above, feels like she's been with us all along, her big sisters are obsessed, and still fight over her.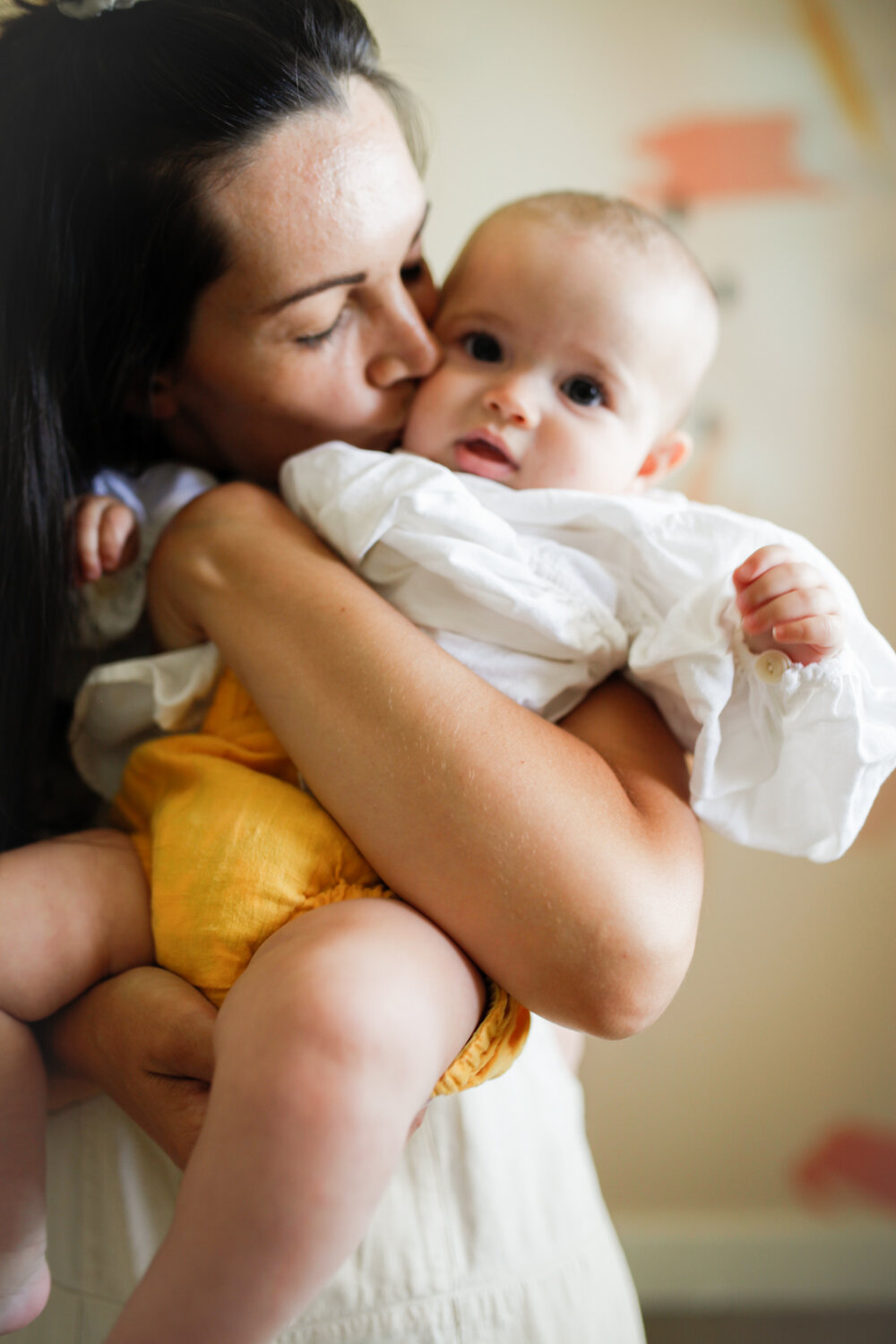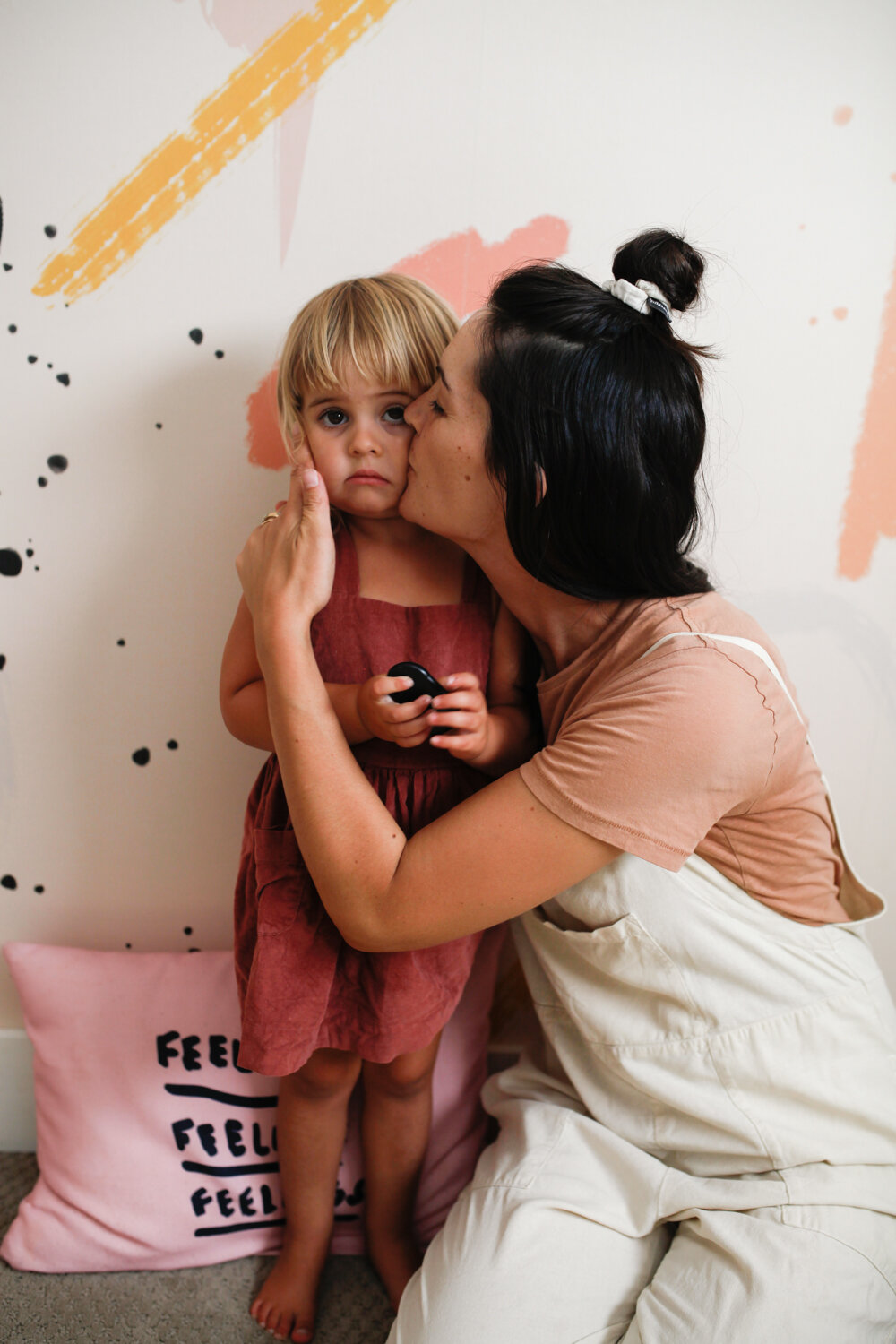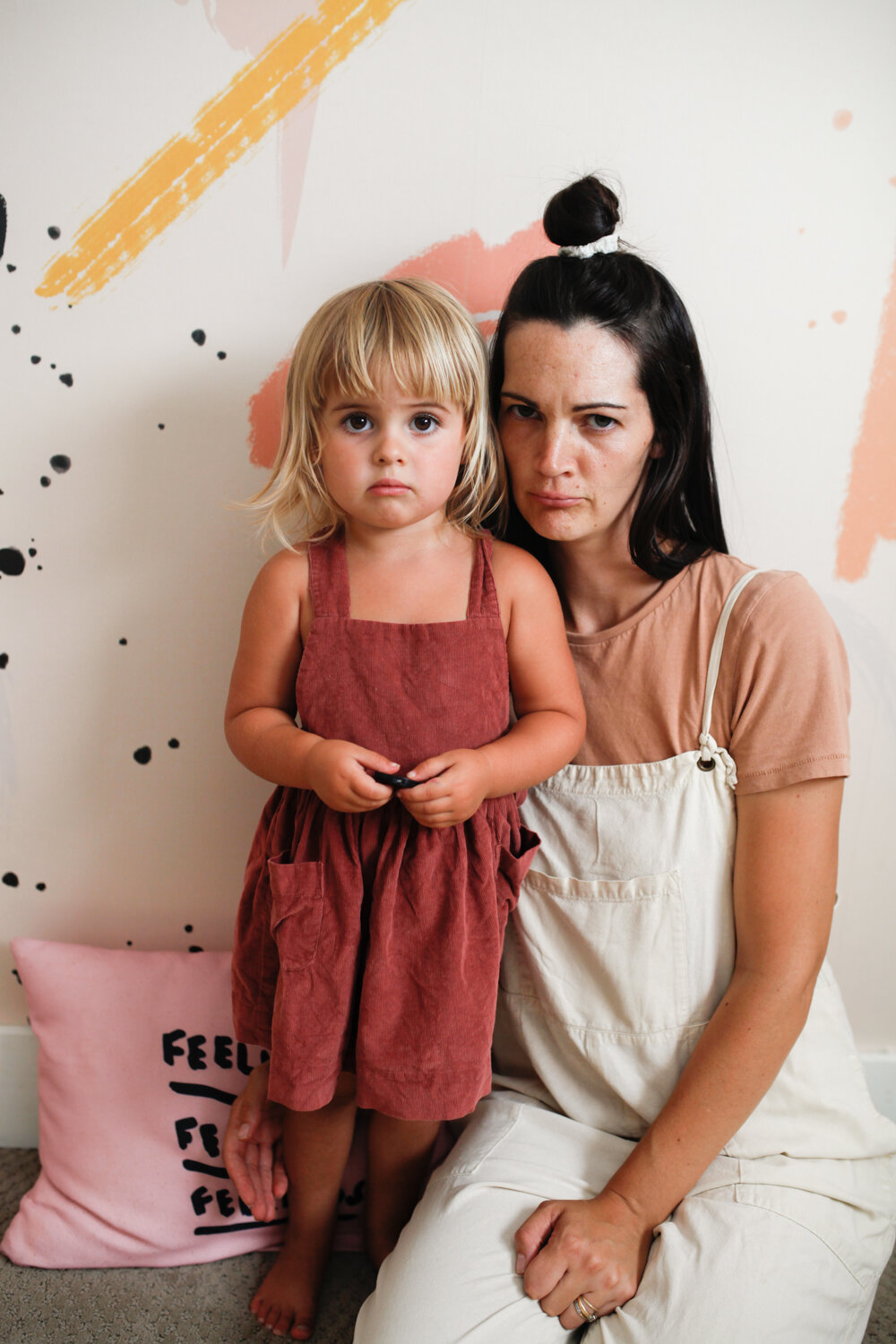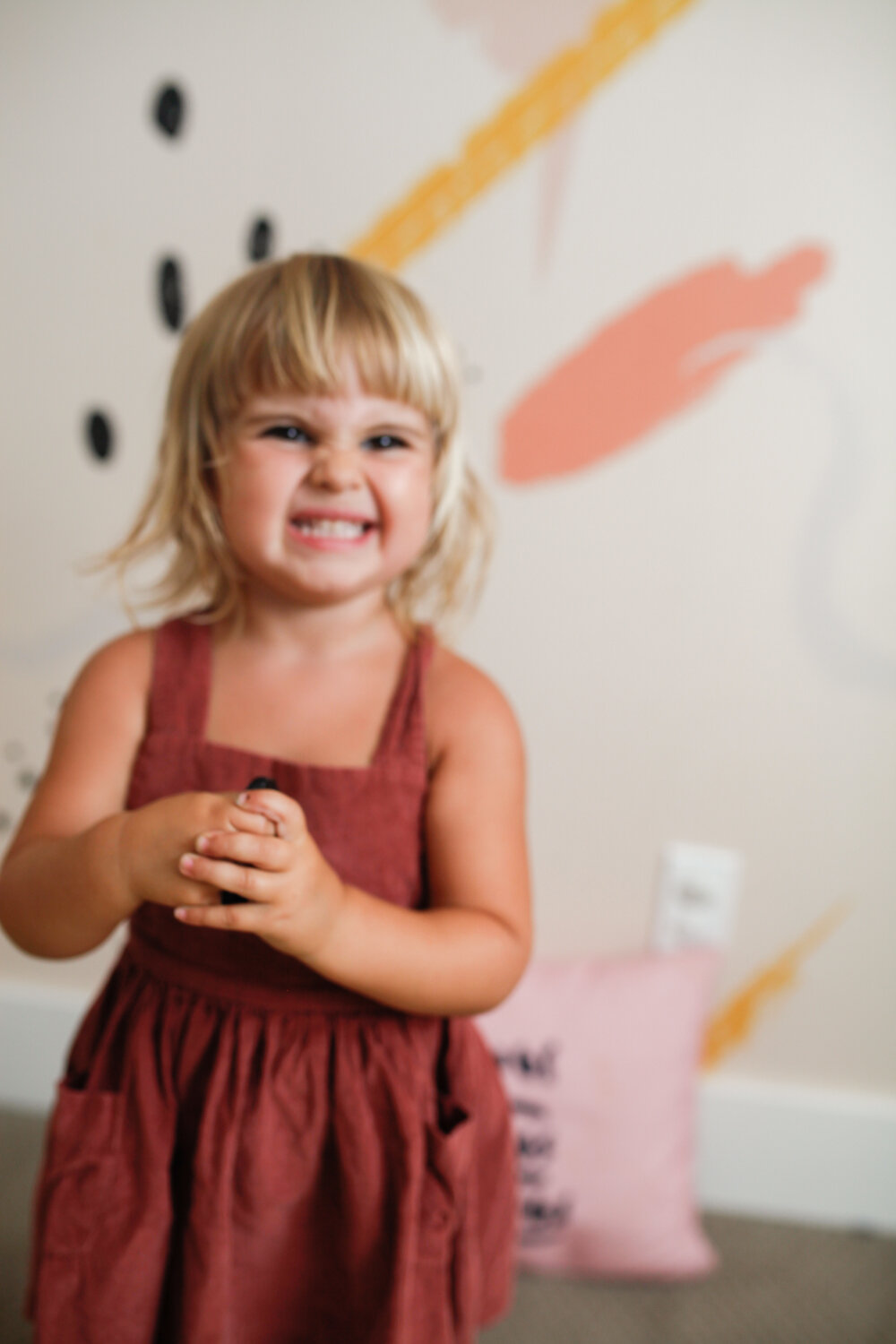 Millie was not thrilled about taking photos with me, nearly three and this girl is so independent and wants to do everything herself.